Core Team
Supriya Nagarajan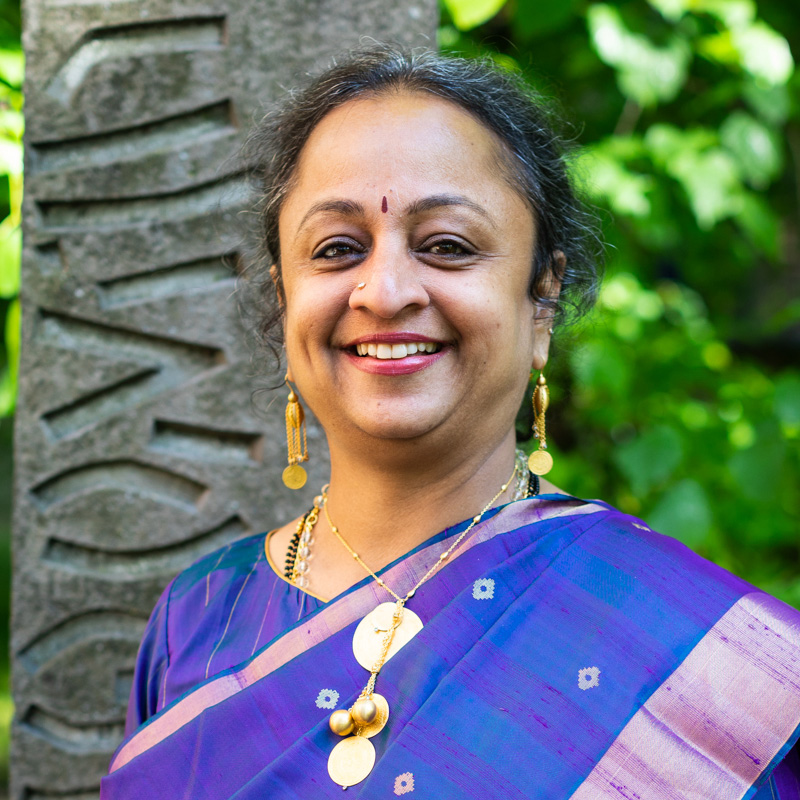 Artistic Director
Supriya is the founder of Manasamitra. She is a singer-composer trained, since the age of 5, in Carnatic (classical South Indian) vocal music in Bombay (Mumbai).
Since setting up Manasamitra in 2005 she has collaborated with musicians from different genres and disciplines. She strives to create inclusive music which explores the relationship between her practice and her country of residence, now called home.
Over the past 15 years Supriya has led Manasamitra as Artistic Director often creating music in response to different art forms. Her niche is to work in unusual spaces and she has been commissioned to create music responses to artists Andy Goldsworthy, David Nash and other sculptors exhibiting at Yorkshire Sculpture Park. She also worked closely with a Cultural Olympiad project Stanza Stones exploring the Yorkshire Moors, the poetry of Simon Armitage and Indian classical music.
It was her passion for music and commitment to unlocking other's potential which led her to set up Manasamitra.
"I'm passionate about redefining what we understand Indian music to be."
Jacqueline Greaves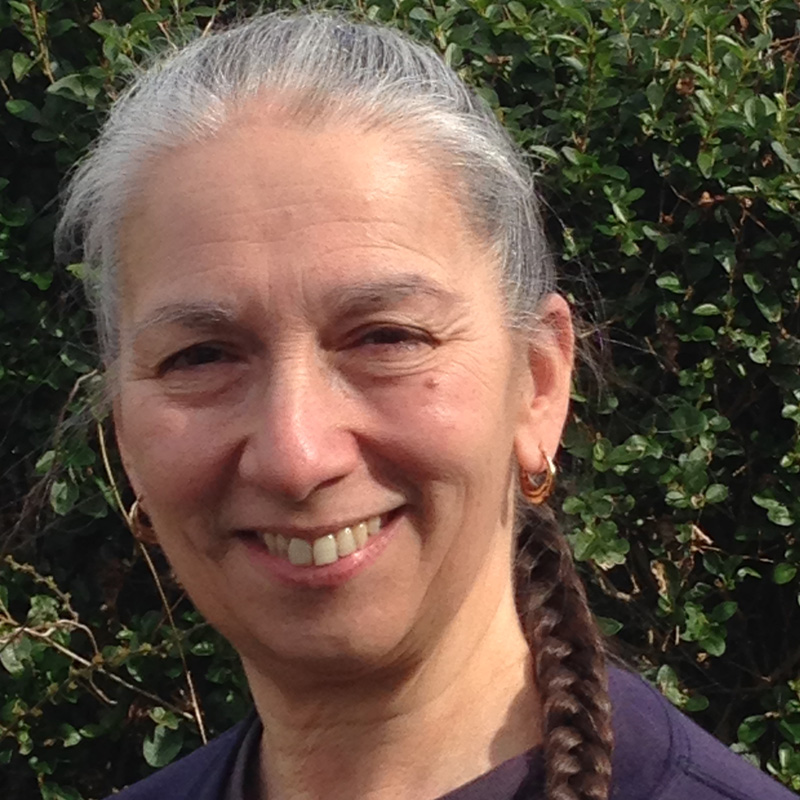 General Manager
Jacqueline joined Manasamitra in October 2014. Originally trained as a dancer (Classical Ballet, Modern Jazz, Tap, Ballroom and Latin, National Dance …), Jacqueline enjoyed a career as a performer (dance, theatre, cabaret), stage manager and technician.
As a mature student she gained a B.A (Hons) in English and Italian Studies and an M.Phil in Mid-16th Century Theatre. She then turned her skills to Project Management, Festival and Event Management, dance development and consultancy. She has worked with Ludus Dance Touring Company, The Dukes in Lancaster, Blackpool Council (as the first Dance Development Officer), Merseyside Young People's Theatre Company, Dance Umbrella, UK Foundation for Dance, Staffordshire County Council and many others.
Her major areas of expertise are festival and event management, community dance and education, although her early career was firmly in the realm of commercial theatre practice.
Jacqueline has a broad skill-set that has been developed over a long and varied 'portfolio career' and brings a unique energy and perspective to Manasamitra.
"Everyone should have the opportunity to discover their own brilliance and creativity and enjoy the excellence of others"
Satnam Galsian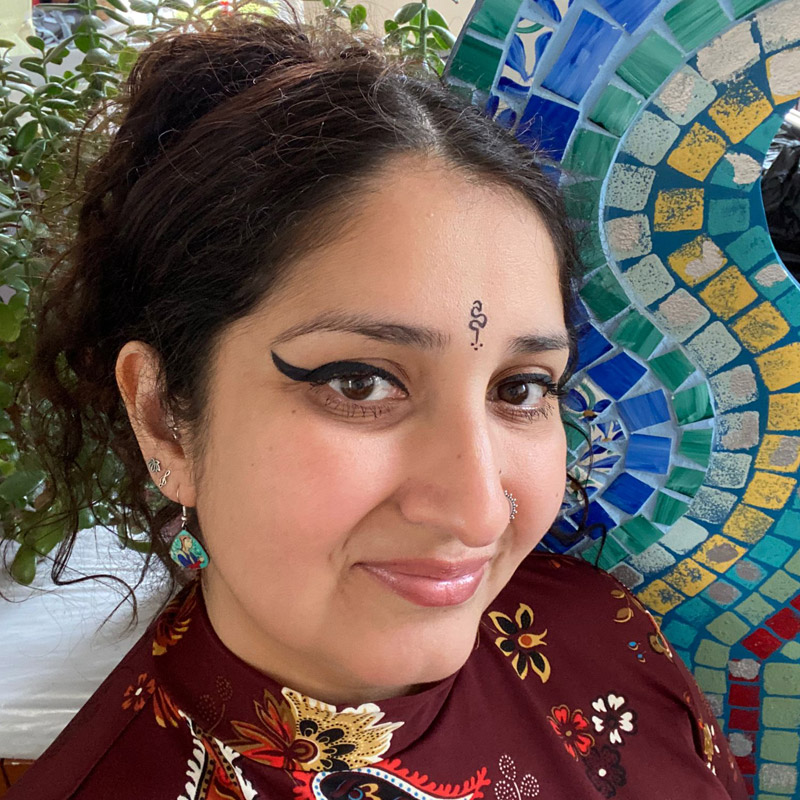 Social Media / Community Development Coordinator
Satnam Galsian is a British-Asian vocalist, receiving her Indian classical music degree from Birmingham Conservatoire. Her work ranges from performances with the Sonia Sabri Company, drum and bass tracks by Nuphlo and a Radio 4 play. She performs with her band Kinaara, who have released their debut EP 'Across The River'.
Satnam is also a part-time business coordinator for a music and creative arts community interest company, responsible for creating and sustaining connections with individuals and community groups, using social media extensively. She has set up community sessions with parents and babies and has worked with Music in Hospitals and Care, Sikh Elders Service and the Hamari Yaadain Dementia Café.
Satnam was on the 'World On Our Doorstep' festival committee, responsible for creating and posting on the social media accounts; for programming workshops and pop-up gigs, liaising with venues and artists.
She is an extraordinarily strong communicator with great interpersonal skills developed throughout her music career. As a bilingual Indian woman (Punjabi/English) she believes that she will be able to access Punjabi speaking communities (both Indian and Muslim) in Kirklees to promote inclusion with people who sometimes do not access opportunities due to the language barrier.
Duncan Chapman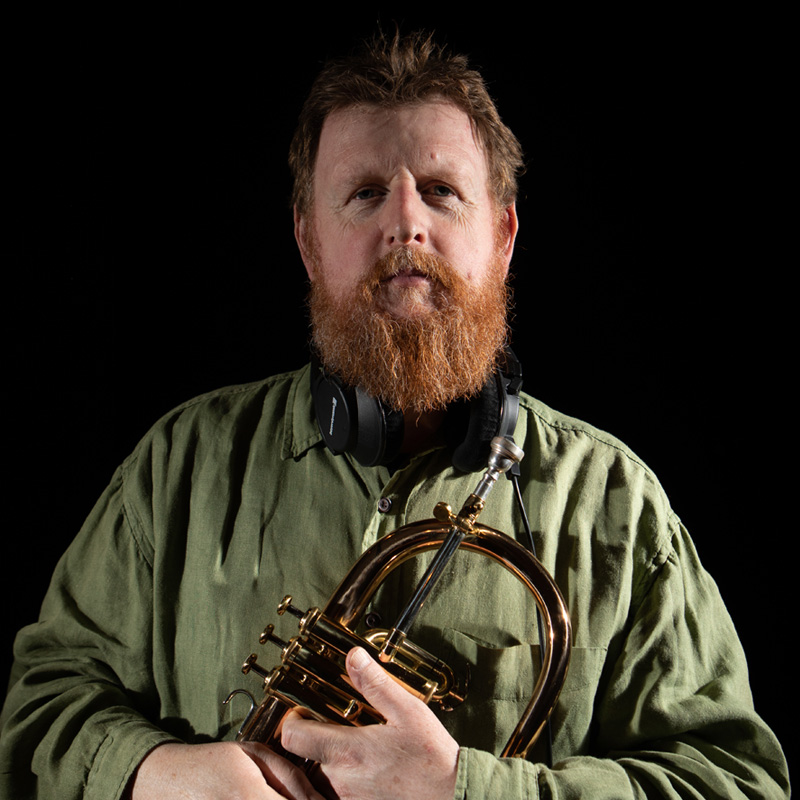 Associate Artist
Duncan Chapman is a composer and sound artist who regularly works with many leading music organisations throughout the world.
Recent projects include work at Casa da Música (Porto) ,a large scale orchestral piece titled But where do we get the water?: (London Chamber Orchestra) for orchestra, young players / laptop ensemble; directing the Fanfare project for young composers (Royal Opera House) and schools projects with the Orchestra of the Age of Enlightenment.
Performances with Supriya Nagarajan (Manasamitra) include Lullabies projects at the Ultima Festival (Oslo); the Kamppi "Chapel of Silence" (Helsinki), Harpa concert hall (Reykjavik), Casa da Música (Porto) and a 2019 tour of the UK and Australia.
Current projects include solo pieces/performances exploring drone and field recordings, curating concerts for the Aural Diversity project, performances (as "Quiet Knot") for Shakuhachi and live electronics with Mike McInerney and directing projects for the Britten Sinfonia, Sound Festival and West Sussex Music. A long term ongoing project in Glasgow (for Articulate Cultural Trust) was featured on Radio 4 and R3 "Late Junction" in 2019. He is in receipt of an Arts Council "Developing Your Creative Practice" award which includes research/composition into multichannel drone composition in the UK and at EMS in Stockholm.
Projects in the first half of 2020 include a duo performance (with Supriya Nagarajan) at the Jaipur Literature Festival, environmental composition projects with young composers in Aberdeenshire, workshops with Aldeburgh Young Musicians in Suffolk and schools projects with Birmingham Contemporary Music Group.
Solo work has been released on the Linear Obsessional & Silent Records labels.
Lucy Nolan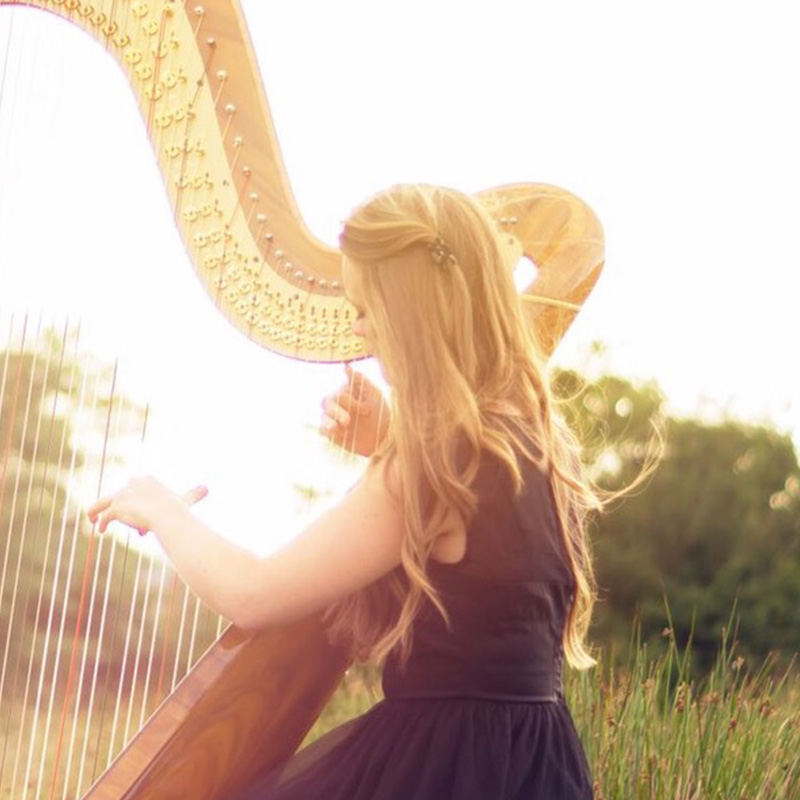 Associate Artist
Passionate about challenging and evolving new styles of harp playing through collaboration, composition and performance, Lucy Nolan is equally at home in venues ranging from classical concert halls to jazz clubs, from orchestral pits to industrial installations. She is happy to transcend genres and boundaries, comfortably combining classical, jazz, free improvisation, electronic and experimental influences.
Graduating from Oxford University and the Royal Northern College of music with Distinctions in postgraduate degrees, Lucy was the recipient of a number of prizes and a finalist in the RNCM's Gold Medal weekend, the highest accolade awarded for performance. As well as having an active career performing as a solo and chamber musician, she regularly works with orchestras such as the Hallé, Manchester Concert Orchestra and the Royal Northern Sinfonia and has been invited to perform in renowned music venues such as the The Royal Albert Hall, Cadogan Hall, The Sage and Bridgewater Hall.
Lucy was a guest artist at the World Harp Congress in Hong Kong and on BBC Radio 3 and alongside her contemporary group, SHOAL was recently commissioned to compose and record music for a film for Channel 4 and premiere works at New Music North West Festival, Bury Light Festival and Hull City of Culture. Her collaboration with Carnatic singer, Supriya Nagarajan, has led to performances at The Royal Albert Hall, Cafe Oto, TUSK festival, Huddersfield Contemporary Music Festival, Lambeth Palace and Jaipur Literature Festival. Lucy is enthusiastic about developing new music for the harp and was recently awarded a Developing Your Creative Practise Grant from the Arts Council and a Do It Differently Award from Help Musicians to fund composing her own and commissioning new works for harp.
James Cave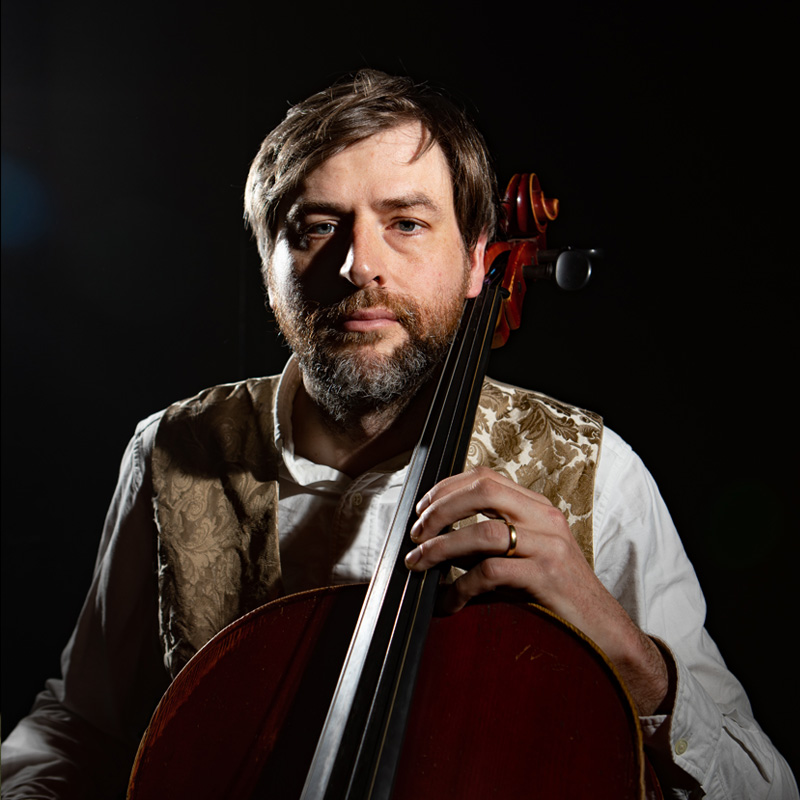 Associate Artist
James Cave is a York-based composer, singer and instrumentalist. In 2015 he was Composer-in-Residence at the Banff Centre, Canada. In 2016, he was the first Composer-in-Residence at the Mahler & LeWitt Studios, Spoleto. He sings in York Minster Choir and Il Cor Tristo, and has toured Ireland, France and the Netherlands with Gavin Bryars Ensemble. He has performed live on BBC Radio 3 and NPO Radio 4 (Netherlands). Cave has received the Terry Holmes Award, and Sir Jack Lyons Celebration Award for composition; he won 'Best Use of Sound' at ICAD 2017 at Penn State University. His work has been performed in the UK, Canada, the United States, Italy and Norway, and has been released on Ceretto and Regent Records. He is an Artistic Associate of Manasamitra, and holds a PhD in Composition from University of York.
Vikram Nagarajan
Voluntary Technical Support Adviser
Vikram is a doctor in West Yorkshire doing his training in Anaesthesia. He has been involved in the technical side of Manasamitra since 2010, assisting with setting up and maintaining the IT systems of the business and most recently setting up a work from home system. In his spare time he enjoys running, cycling and tinkering with technology.
Pritpal Ajimal
Designer
Pritpal's work is well-known in the South Asian Arts sector with clients including SAA-UK, Milapfest, Pulse, Talvin Singh, Soumik Datta and Sama Arts amongst others. Apart from creating promotional materials, he has also been involved in photography assignments for Talvin Singh, Deedar Zaman, Eric Truffaz, Soumik Datta, Bernhard Schimpelsberger and Jyotsna Srikanth. Pritpal has been working with Manasamitra since the inception of the company, designing the branding, promotional materials and the webite.
The Board
Manasamitra is led by a small but dedicated Board of Trustees, who volunteer their time and expertise to support the creative work of Supriya Nagarajan and the Manasamitra team. Meeting several times a year to oversee strategic, financial and legal aspects of the company, they also support by attending performances and advocating for the company whenever and wherever they can.
Anna Bowman: Chair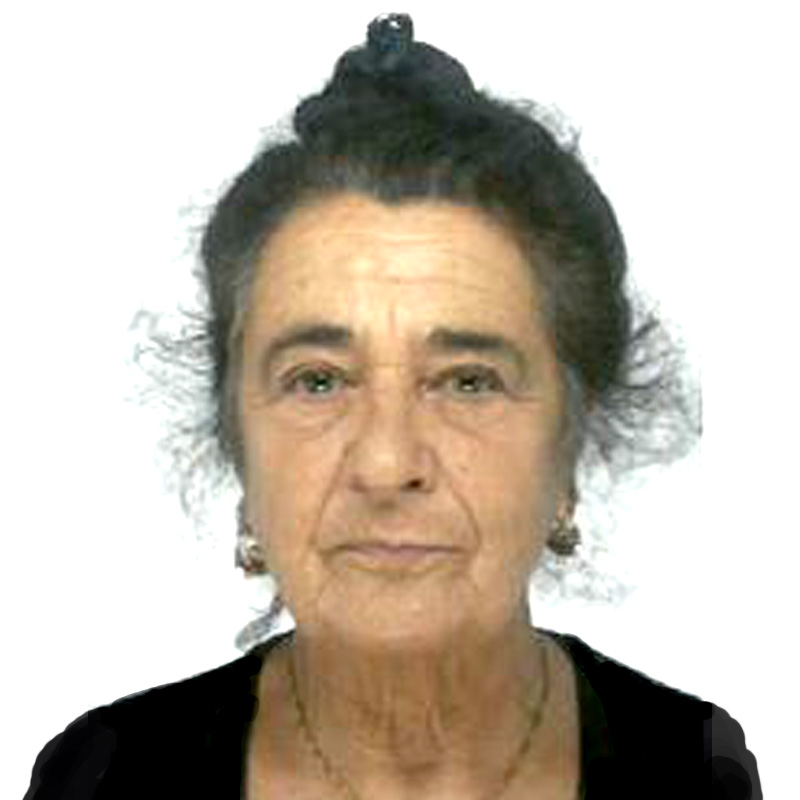 Anna Bowman: MA Art & Design Education 1993, ATD (Art Teachers Diploma )1969, BA Hons Fine Art 1964-68.
After graduating Anna worked for Yorkshire Television and lectured in FE & HE colleges before travelling around Europe and Israel. She returned to the UK to bring up her family before being employed by Yorkshire Sculpture Park under a Manpower Services Commission scheme for Women Returning to Work. From 1984 to 1989 she was a Permanent Supply teacher for WMDC before becoming the Curator of Education at Yorkshire Sculpture Park until 2008.
Dr Raj Nagarajan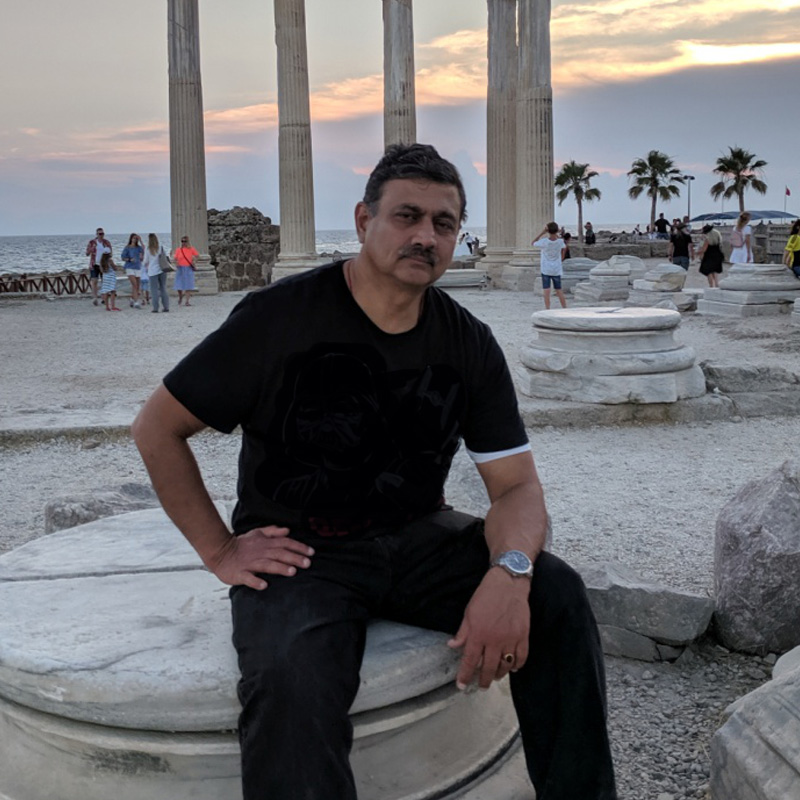 Dr Srinivasan Nagarajan is a dedicated doctor working as a GP in the community in West Yorkshire. He cares passionately about the locality he lives in and has been a vocal advocate of arts as a means of addressing health inequalities. He has been a founding board member of Manasamitra and continues to support the work of the organization in many different ways. He is also an avid cricket enthusiast who enjoys gardening in his spare time.
Krishna Padmanabhan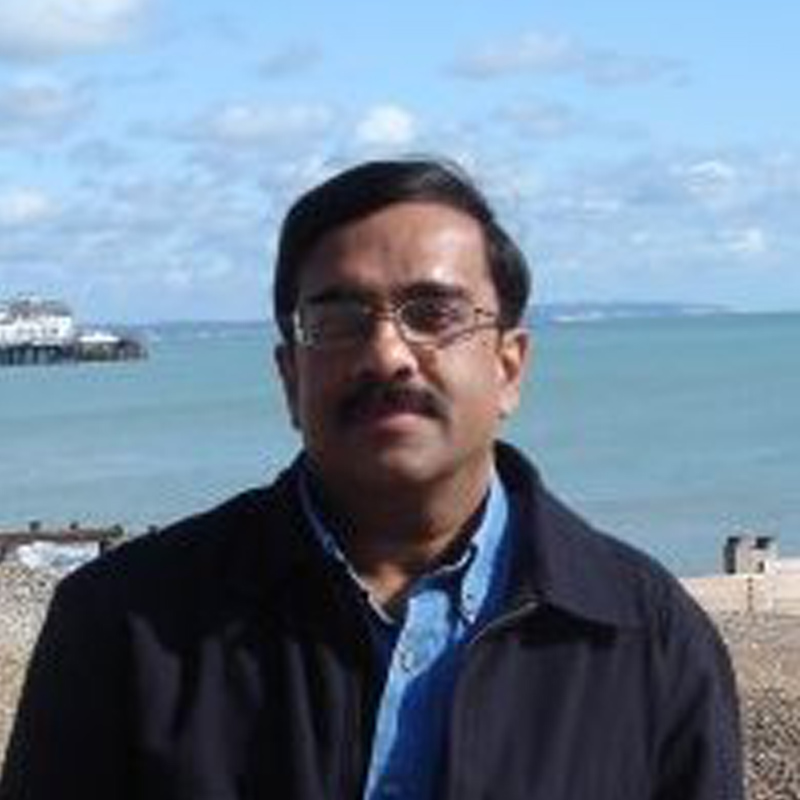 Krishna is a resident of Leeds with a passion for English literature and creative writing. A deep interest in Indian music enthused him to join Manasamitra as a Board Member. A keen communicator, Krishna holds university degrees in Electronics & Communications Engineering and Mathematics, is a Chartered Engineer and a Fellow of the Institution of Engineering & Technology. Krishna works as Director at HPK Professional Services Limited.
Hema Padmanabhan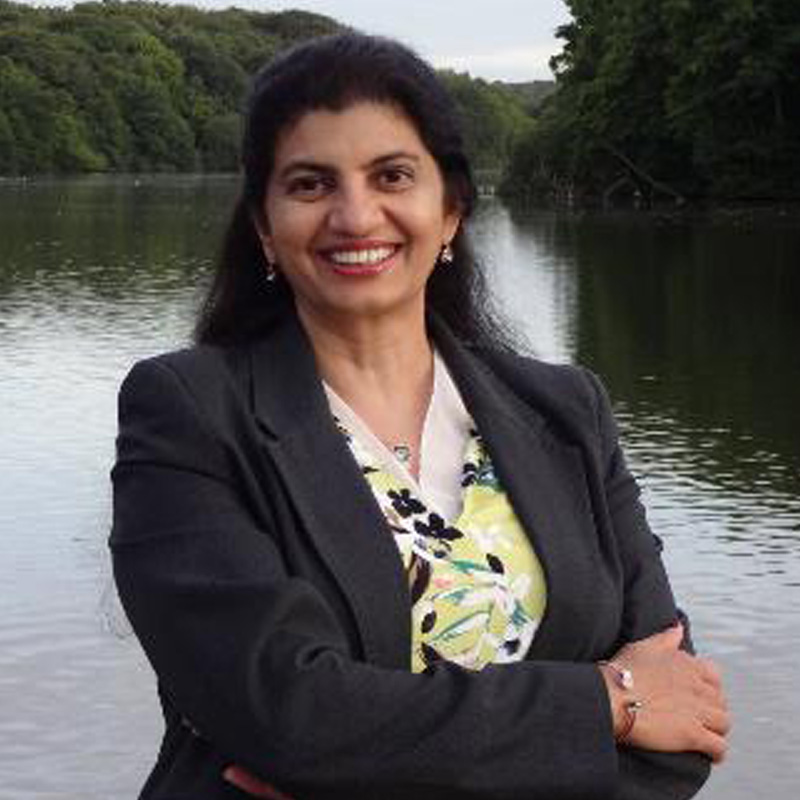 Hema is a resident of Leeds with a passion for music and dance. Her keen interest in Indian music enthused her to join Manasamitra as a Board Member. Hema holds a Bachelor's Degree in Electrical Engineering, and is well recognised in the UK power industry. Hema is Engineering Director at HPK Professional Services Limited. Hema is married to Krishna Padmanabhan and has one son.
Sneha Manohar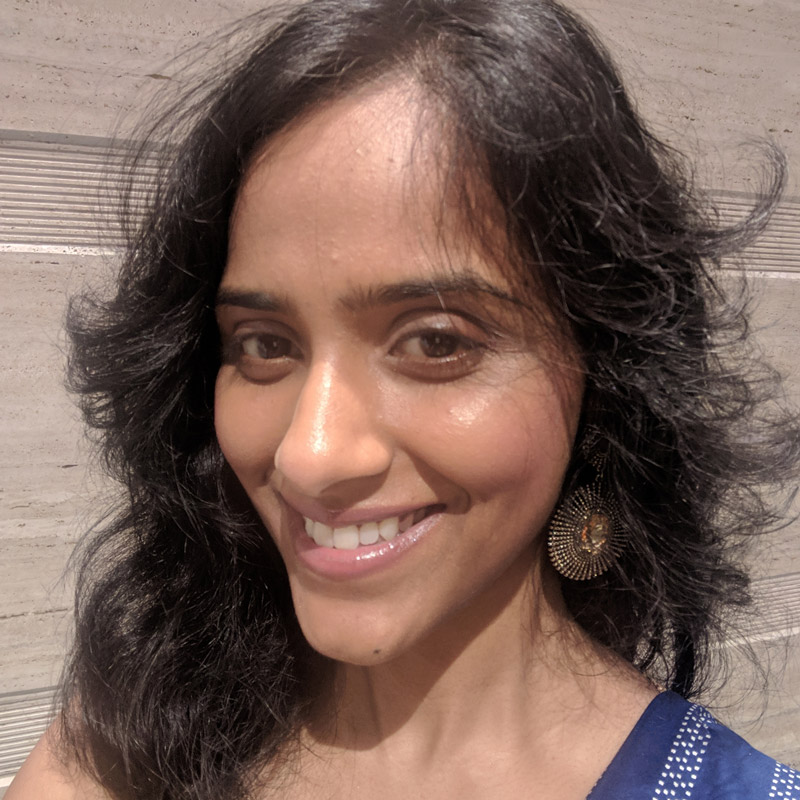 Sneha Manohar is finance professional who works for the London Stock Exchange Group. In her spare time, Sneha pursues her passion of music – South Indian Carnatic – and enjoys art of all forms. Trained in Carnatic vocal music from a young age, under Sangeetha Vidwans Karpagam Mahalingam in Abu Dhabi and Vasumathi Nagarajan in Toronto, Sneha is passionate about world music, and especially loves inter-cultural collaborations having lived, studied and worked across India, UAE, Canada, USA, Hong Kong and France.