Manasamitra is an artist-led organisation based in Dewsbury, West Yorkshire, delivering a range of exciting and original cross-cultural experiences. Our work is rooted in the creative vision of Supriya Nagarajan, a classically-trained Carnatic singer who is inspired by not only the traditions of her South Asian roots but also by a drive to work with new ideas, forms and aesthetics from across the world, presented within a contemporary British context.
---
What's On
Dates for performances, events and activities
7 Dec '22 / 7pm
Meltwater: Evening of extracts and talks
Dewsbury Minster, Dewsbury
2 Dec '22 / 7:30pm
Meltwater: Performance
Dewsbury Town Hall, Dewsbury
27 Nov '22 / 8pm
Tashi Wada Group feat. Julia Holter and Corey Fogel +
Supriya Nagarajan / Duncan Chapman / Lucy Nolan (trio)
Cafe Oto, London
17 Nov '22 / 8pm
Robyn's Rocket @ EFG London Jazz Festival 2022
Cafe Oto, London
8 Sep '22 / 12pm
Tunes & Talk: September 2022 — Matías Reed
Dewsbury Minster, Dewsbury
29 Jul '22 / 10am & 1pm
Circle of Songs (Session 4)
Dewsbury Minster, Dewsbury
25 Jul '22 / 10am & 1pm
Circle of Songs (Session 3)
Dewsbury Minster, Dewsbury
23 Jul '22 / 10am & 1pm
Circle of Songs (Session 2)
Dewsbury Library, Dewsbury
22 Jul '22 / 10am & 1pm
Circle of Songs (Session 1)
Dewsbury Minister, Dewsbury
28-31 July '22
Lullaby: Sonic Cradle at WOMAD '22
Charlton Park, Malmesbury
---
Latest News
The very latest updates and announcements about projects, commissions, performances and activities in the world of Manasamitra
In Conversation with Dame Evelyn Glennie

Festival of Conversations launches with a unique In Conversation event with Dame Evelyn Glennie, mediated by Supriya Nagarajan, Artistic Director of Manasamitra

Festival of Conversations

Manasamitra is delighted to announce the Launch of the Festival of Conversations 2023, with In Conversation with Dame Evelyn Glennie on 11th May 2023 at Dewsbury Town Hall. The Festival will continue with a series of talks, seminars and forum events that will form the basis of the Festival of Conversations throughout 2023. We are currently leading conversation sessions with different community groups to see what is interesting, exciting, infuriating or amusing to the local people.

Sounds of Dewsbury

Manasamitra has been commissioned by Beam to deliver Sounds of Dewsbury as a part of the Dewsbury Creative Town Arts programme. Working with local communities and artists we will compile a digital record of the town through memories, stories and sounds, resulting in a series of podcasts. These will act at 'virtual tour guides', pointing out places of interest with associated personal stories or local history.
---
Booking Now
Manasamitra productions currently available for booking.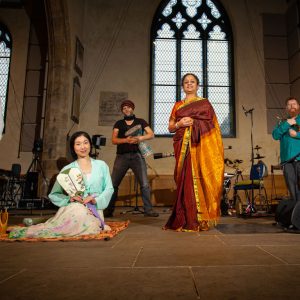 Manasamitra is excited and delighted to bring you The Sound of Tea –a show about our relationship with TEA.
After a year of working remotely and in digital format, we can present, live, new music and performance art mixed with visuals and soundscapes, participatory tea rituals and technology-filled tables with touch-screens for audience members to interact with the performance in real time.
Lullaby – Sonic Cradle is an immersive music performance for family audiences and adults alike.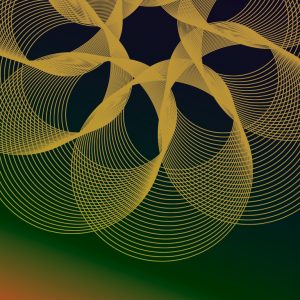 Inspired by the sounds of nature at dusk Manasamitra has created and recorded a suite of new music.
Stories from around the world swirl together with music to create the background to a restful and meditative bedtime story ritual.
A brand new ensemble that merges cultures, stretches musical boundaries and creates a space where new ideas can emerge from a place of friendship and the unmitigated joy of playing music that is un-scripted.
---
Connect with us