This year we are at the wonderful Jaipur Literature festival that is being streamed virtually . You can register for the entire festival on www.jaipurlitfest.org and enjoy some free but intense discussions and music.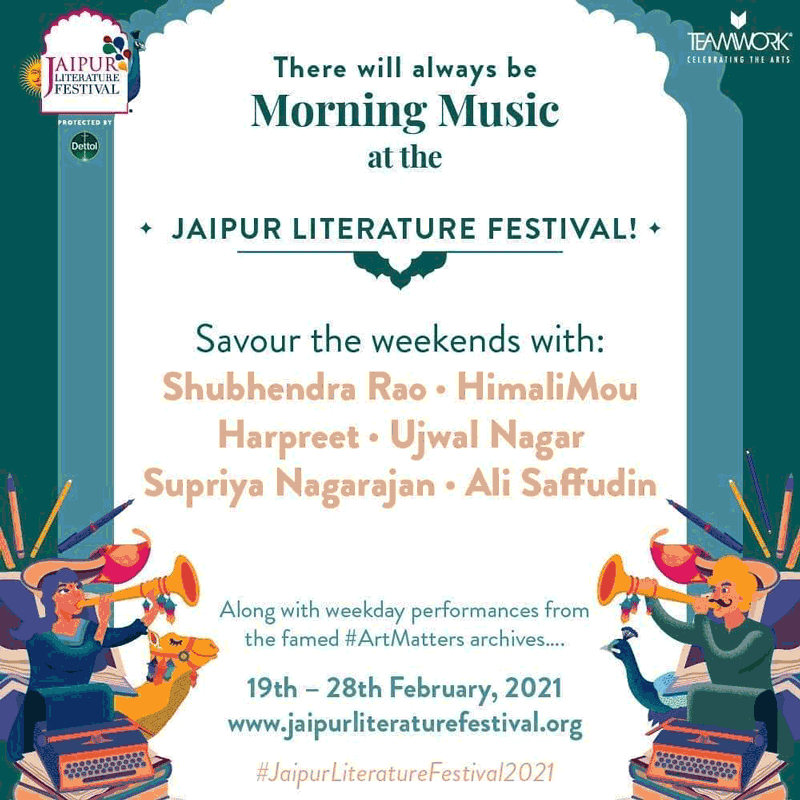 Morning Music – 9am IST on the 27 of February
Supriya Nagarajan/Duncan Chapman/Lucy Nolan
From the undulating landscape of Yorkshire in the UK comes the dawn chorus of the birds accompanied by the magical sounds of the harp and mellifluous Indian vocals. Bhakti (devotion) and serenity lie at the core of this journey. Supriya Nagarajan plays with different languages from the North to the South of India to awaken the senses and reach out to the meditative inner core of the brain. Accompanying her on this journey are Lucy Nolan on the harp and Duncan Chapman on flugelhorn, field recordings and electronics. This cultural and musical juxtaposition of words and sounds will create a restful and peaceful start to yet another interesting day with JLF.