Bollywood Jazz… an amazing new Indo-Jazz music fusion event inspired by the songs and instrumental music of Bollywood films, is riotously unique. Re-imagining the songs, creating new versions, giving space to improvisation and musical departures is what Bollywood Jazz is about. A joyous collision of styles as virtuoso jazz musicianship meets the technicolour drama of Bollywood for a journey through cinematic sound.
Bollywood Jazz is not seeking to create an "authentic sound"; it brings audiences an immersive experience that will indulge in nostalgia for tunes and times gone by, but with an energetic kick of modernity to keep things swinging along at a fresh, rejuvenating pace. From Madan Mohan to AR Rahman, we take you on a rushing raft of rhythm and melody, with a cool jazz vibe underneath.
The Band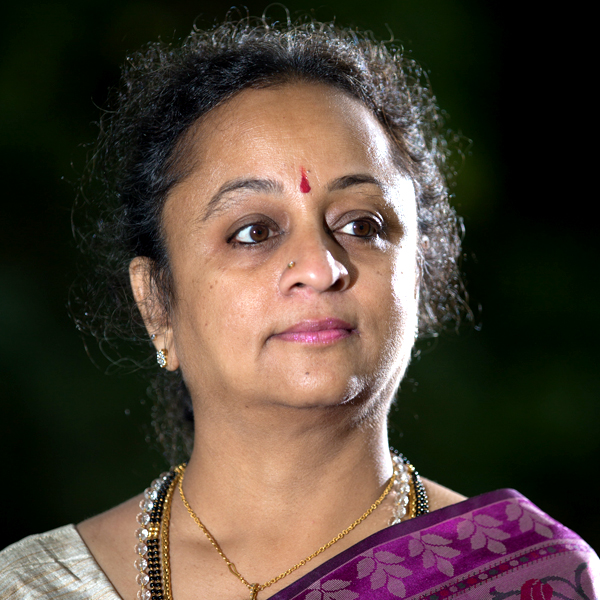 Supriya Nagarajan – Vocals
Supriya Nagarajan, Artistic Director / CEO of Manasamitra, studied Carnatic vocal music from the age of five. Supriya is one of the most sought out Carnatic vocalists in the UK, performing across Europe and the world including India, Thailand and Cambodia. She has worked with a number of artists from other genres creating new musical vocabularies, constantly stretching boundaries through collaboration. Her tour of SHIVOHAM, with Ben Castle and Shri Sriram, was a ground-breaking collaboration.
She has been commissioned to create music responses to artists Andy Goldsworthy, David Nash and others exhibiting at Yorkshire Sculpture Park. She worked closely with a Cultural Olympiad project, Stanza Stones, exploring the Yorkshire Moors, the poetry of Simon Armitage and Indian classical music.
The multi-faceted "Lullaby" project is an exploration of this theme, inspired by Indian mothers working in the fields singing soothing lullabies to their infants. She is developing new work around lullabies with Duncan Chapman and Scandinavian partners: The Ultima Contemporary Music Festival, Oslo, Metropolia University of Applied Sciences in Helsinki and the Iceland Symphony Orchestra.
Supriya has recently returned from a research residency at the Kingsbrae Gardens, New Brunswick, working on the theme of "Bees and our environment".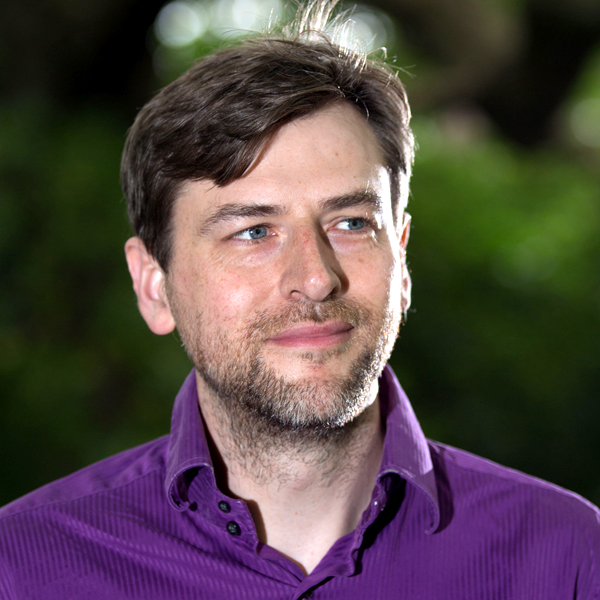 James Cave – Keyboard
James Cave is a York-based composer and musician. In 2015 he was Composer-in-Residence at the Banff Centre, and participated in the inaugural Banff Residency in Eastern Traditions. In 2016, he was Composer-in-Residence at the Mahler & LeWitt Studios, Spoleto. He sings in York Minster Choir and the Gavin Bryars Ensemble. Cave has received the Terry Holmes Award and Sir Jack Lyons Celebration Award for composition; he won 'Best Use of Sound' at ICAD 2017.
His group, the King-Cave project, headlined Greenbelt and performed at St Paul's Cathedral and Union Chapel; Sonant Ensemble, founded with Orlanda Bryars, has performed internationally in France and Ireland.
A recording of Ave Maria, commissioned by York Minster for Christmas 2016 is forthcoming on Regent Records. Current projects include Returns, an opera about Iraq based on Joshua Casteel's play, and Eonsounds, exploring music and geology. He is a member of Pica Studios.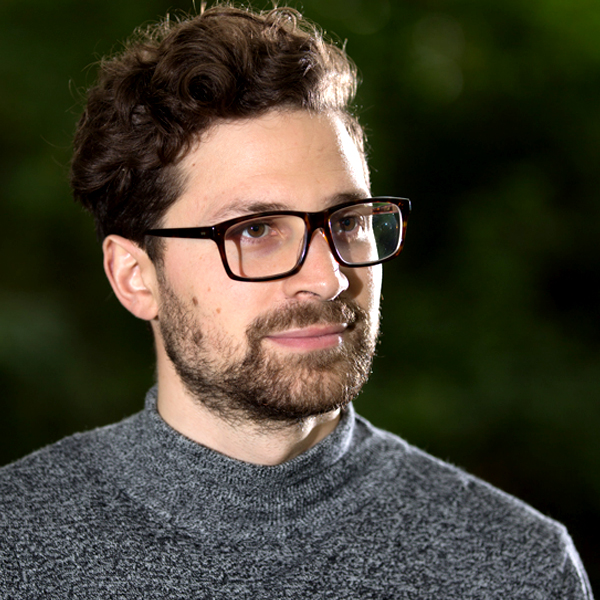 Matt Redman – multi-instrumentalist
Born in South Yorkshire and educated at Chetham's and Trinity College of Music. A classically trained, jazz performance graduate, Matt specialises in guitar, other plucked string instruments and piano.
In collaboration as a director, arranger and session musician his career straddles classical, jazz, world, folk, rock and pop. His critically acclaimed album with Patricia Hammond 'Songs of the Great War', supported by Ian Rosenblatt OBE; has included performances in France at the 100th anniversaries of the Somme and Verdun, as well as the Swaledale and Buxton festivals.
As a composer he was commissioned by The Royal Opera House Jette Parker Young Artists programme this year for a work for bass-baritone and piano.
Featured on BBC radio 2, 3 4 and in adverts for McVities, Honda, and Hollywood movies 'Avengers: Age Of Ultron' and on the soundtrack of current release 'Kingsman: The Golden Circle' where his bluegrass banjo is to be heard!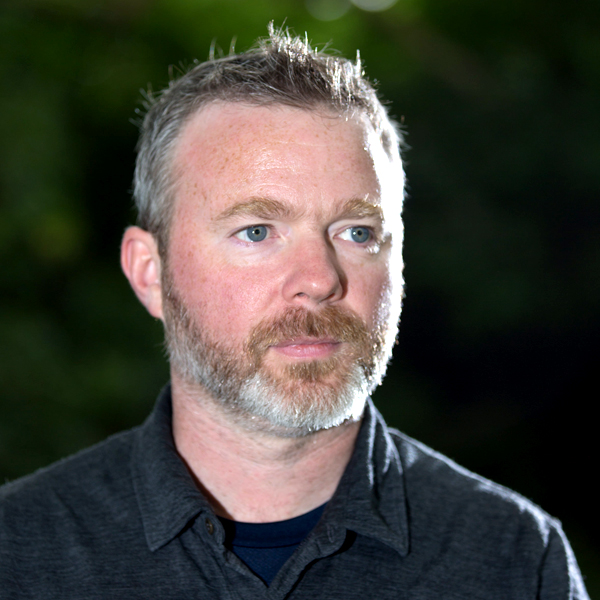 Beau Stocker – Drums
As a drum set percussionist, Beau Stocker has performed, taught and conducted research in Canada, the United Kingdom, Ethiopia and Sudan. He has toured Canada, the United Kingdom and Europe performing in a wide range of genres including improvised music, jazz, blues, rock/pop, Javanese Gamelan, Cuban and Sudanese music. A music educator with experience as university lecturer and private drum set/percussion tutor, he has also conducted/performed recent workshops for WOMAD 2017 (Charlton Park, UK), Atmosphere Gathering 2017 (Cumberland BC Canada), Quadrapalooza 2017 (Quadra Island BC Canada), and MA in Production at the University of York. Beau's research and performance careers have existed simultaneously; each fuelling the progress of the other. Current practice based research in improvised music, at the University of York, comprises percussion performance practices fused with the musical inspiration from East African rhythms. An interest in various music traditions, such as these, has drawn him to the Bollywood Jazz Project and has helped inform contributions to this project.