Manasamitra is delighted to be working with the following artists on our unique mentoring and artist development programme for emerging women composers who are interested in cross-cultural and/or fusion music.
Mandy Leung
Mandy Leung is an emerging composer, educator and classically-trained pianist, clarinettist and percussionist from Hong Kong. She is a recent recipient of the PRS Women Make Music fund and her music has been performed by BBC National Orchestra of Wales this year as part of Composition: Wales 2021. Mandy's composition career began to emerge in 2019 when she started her Masters degree in Composition. Since then, she has received commissions from Opera North (Minute Masterpiece), BBC NOW and Ty Cerdd (CoDI one2one), National Eisteddfod (CoDI Cân), and Operasonic (Folk of the Footbridge)
Rita Morar 
Rita Morar is a versatile London Fusion Singer, Songwriter and Live Performer. She has a deep love of music with a unique sound that connects with others singing in contemporary Hindi and English.
Rita's debut single 'Piya' (Beloved) reached no.4 in the World Genre Charts and drew attention from Radio 1 to perform live at Maida Vale Studios. She showcased as the Headline act for Mishti Dance London in 2019. Rita's first EP 'Blossoms in Isolation' released in October 2020 and been receiving a great response during lockdown. She has also taken the initiative to host a series called 'Music Heals' where she discusses the power of Music with others.
Vinthya Perinpanathan
Vindya is a Sri Lankan-British instrumental composer, currently studying towards her Master's at the University of Manchester. She is exploring different compositional methods of successfully combining South Asian and Western music traditions. So far, her music has been centred around South Indian Carnatic music which is practiced widely among Tamil communities in Sri Lanka. However, she aspires to undertake fieldwork in Sri Lanka where she can extend her research to the largely undiscovered ritualistic and religious music of rural Sinhalese-Buddhist communities. Following Marc Danel's performance of Vinthya's Caprice in Raga Kharaharapriya (2021), the piece has gained international success, with repeat performances in Germany and Chilli! The object of her compositional practice is to create a new, original sound-world encompassing both South Asian and Western traditions, understanding this sound-world as a means of expressing intercultural identity.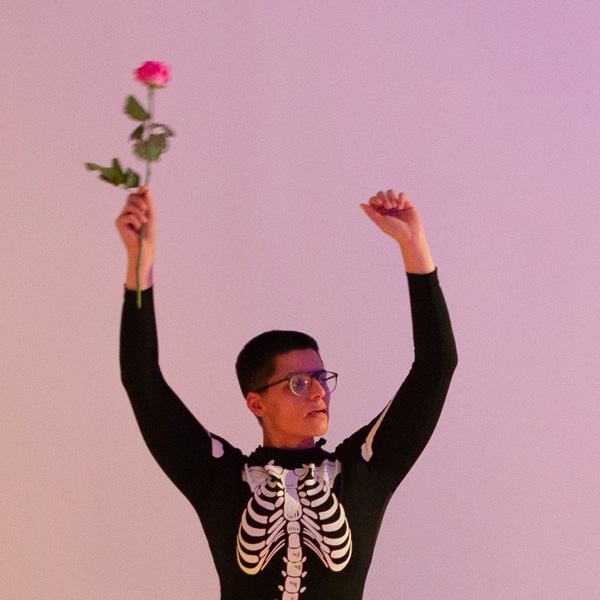 Nicola Singh
Nicola Singh is an artist who works across performance, visual art and film. 
She is currently exploring improvisation in spoken word, for sound and song, and in movement and writing – playing with ideas and states of self-representation and identity/ies in the process. 
Nicola teaches art and curation in HE and community settings. She has a practice-led PhD in Fine Art (Northumbria University, 2017). 
Sriranjini Simha
Born and raised in Mysore,India(Southern part of India).She moved to the Uk in April 2021,she is rooted into a music genre – Carnatic classical vocal. She has had her initial training from her Late.S S Lakshminarasimha, then under the guidance of vidhushi M L Bharati from Mysore.
She gave up her full-time software job from IT company, to pursue her passion in arts and completed her Masters in Carnatic Classical Vocal under the guidance Vidushi.Smt Surabhi Pustakam( Student of Vidushi.Amrutha Venkatesh) from Dr.Gangubai Hangal Music and performing arts with a reward of five gold medals.
She is a passionate story learner and budding performer in her music genre. She has collaborated with other performing artists back home and is looking forward to more such collaborations in the UK. Currently working as part time online Music facilitator and music workshop designer at L Subramaniam Academy of Performing Arts(Sapa),bangalore. She would bring her live Indian music and culture to the UK and beyond.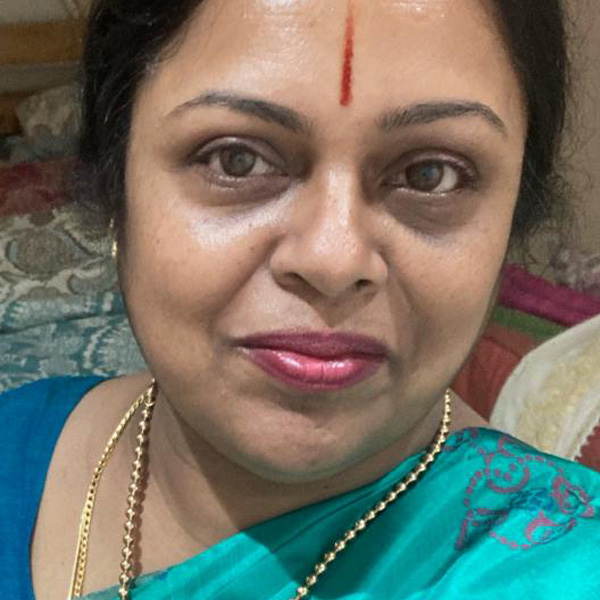 Ramya Tangirala 
Ramya Tangirala is a Carnatic Vocalist and comes from a family of performing Artists. Ramya pursues playing the Instrument Saraswati Veena and is a disciple of the reknowned legendary Guru "Sangeeta Kala Acharya" Smt Kamala Aswathama.
Ramya was a Veena Tutor at the Artschool Milapafest Liverpool.
As a Veena Artist Ramya has worked with Arts Organisations in delivering workshops at schools, Senior Care Homes, for NHS health projects, at Eureka Halifax, Bicycle with Barefoot project an original ancient dance theatre adapting it to celbrate the historic occasion of Tour de France and with an English Band in the fusion dance project-Morris Natyam, an innovative exploration with rhythms of ancient classical Bharatanatyam and beautiful English folk dance. Ramya has participated at Global Music events.
Each artist will receive advice, support and guidance from Supriya Nagarajan, an acclaimed Carnatic singer and composer who has been working nationally and internationally for over 15 years. Individual sessions tailored to the needs of each mentee will result in a new composition from each artist.
This opportunity is supported by the Performing Rights Society Fund and by Arts Council England 'Developing Your Creative Potential' funding strand.
2021