Manasamitra is an artist-led organisation based in Dewsbury, West Yorkshire, delivering a range of exciting and original cross-cultural experiences. Our work is rooted in the creative vision of Supriya Nagarajan, a classically-trained Carnatic singer who is inspired by not only the traditions of her South Asian roots but also by a drive to work with new ideas, forms and aesthetics from across the world, presented within a contemporary British context.
---
Covid-19
Manasamitra is looking forward to renewing its live activity as the Covid-19 National Lockdown is eased. After a year of digital delivery, we are ecstatic to announce that our first live performance, THE SOUND OF TEA took place on 17 June 2021 at the National Centre for Early Music, York.
---
Latest News
---
Current Productions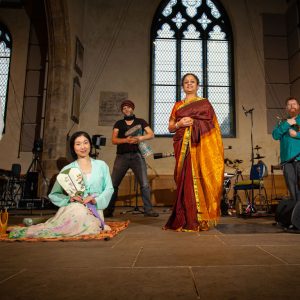 Manasamitra is excited and delighted to bring you The Sound of Tea –a show about our relationship with TEA.
After a year of working remotely and in digital format, we can present, live, new music and performance art mixed with visuals and soundscapes, participatory tea rituals and technology-filled tables with touch-screens for audience members to interact with the performance in real time.
Creator Supriya Nagarajan uses her experience of synaesthesia to explore the interplay between sound, sight, smell, taste and touch. This re-worked version of the show builds on the company's ongoing exploration of multi-media presentations, directly engaging the audience in a musical interpretation of a tea ceremony.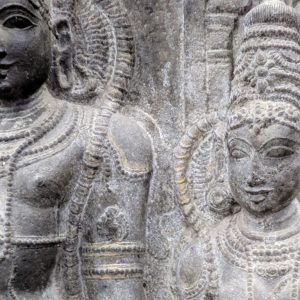 Sita, wife of Lord Rama, features prominently in the epic Ramayana. Manasamitra presents a musical podcast that delves into her life from the time she emerged from Bhoomi (Mother Earth) to the end of her known existence.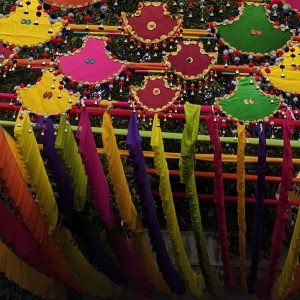 For this edition of the WOVEN festival, Manasamitra weave a series of talks around the graceful and multi-dimensional garment – the SARI. Now gaining a revival among the second generation diaspora around the world, the SARI is a swirling 6 yards of material that can be draped in at least 85 different ways.
---
Connect with us